Cavities are common today, a large no of people suffer from dental problems. Root canal treatment is carried out when there is chance of damage to the pulp. The decayed tooth also infects the nearby tooth thus increasing the chance of more tooth loss. Root canal treatment in Ashok Vihar is the best treatment option for this problem. This treatment removes the dead nerves and pulp from the root of the infected tooth. Best dentist in Delhi carry out this procedure including 3-4 steps to permanently clean and fill the decayed tooth.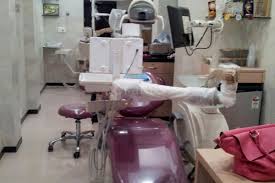 X-Ray –
It is done to figure out the seriousness of the infection. It helps in assessment of the nearby tooth.
Anesthesia –
It is usually given to numb the affected area and make the procedure less painful for the patient and is helpful for the doctor to carry out the treatment easily.
Drilling –
This is done to make access in the tooth. Making a hole helps in proper cleaning, thus removing the dead nerves and pulp from deep inside the tooth.
Temporary Filling –
After proper cleaning of the infected part, tooth is filled with temporary filling for some days. In cases where there is less infection this filling is for a single day only and is permanently sealed afterwards.
Sealing –
It can also be called as permanent filling of the material. Tooth is sealed with a paste and rubber compound and is ready to put a crown on it to get a look as original tooth.
Crown / Cap –
The end procedure is putting a cap/crown on the sealed tooth. This acts as a guard for the material filled inside and prevents breaking of the tooth. This also gives a natural look to the tooth.
It is possible to get back your smile with some easy steps. With the advancement in technologies and dental tools this procedure has become less painful and a truly comfortable and easy process. Dentist in Delhi provides best root canal treatment and makes sure that your tooth heals faster without any difficulty. Visit the dental clinic in Ashok Vihar and get rid of the dental pain completely.