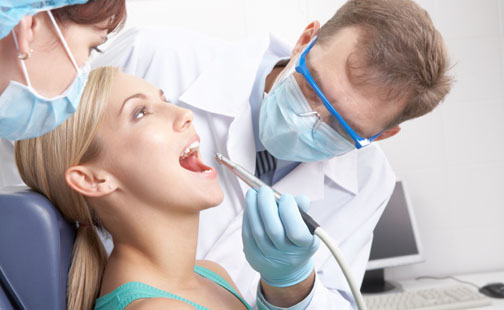 A smile is the one which reflects your happiness but attaining a healthy smile is your choice which makes you healthier in past. A smile with no gum problem a shinier smile by getting best oral health services by best dentist in Delhi. People face so many problems of teeth decay even it is most common in children taking proper care with proper checkup is necessity. Wake up as it been so late to protect your teeth get best dental care in Delhi in minimal rates.
Cosmetic dentistry by best dentist in Delhi
For enhancing your smile with the help of dental work to get a perfect appearance by removal of person teeth, gums and bites. Cosmetic dentistry in Ashok Vihar focus on dental improvement by position, shapes, size, alignment and overall smile appearances. Cosmetic dentistry has many benefits and risks with common procedures include teeth whitening, veneers, crowns, implants etc.
Cosmetic dentistry includes:
Removal of tooth gums and structure like gingivectomy, enameloplasty etc.
Addition of dental material to teeth like gum grafts, bonding etc.
Cleaning of teeth like teeth bleaching, laser whitening etc.
Teeth straightening by orthodontics.
Tooth decay problems mostly raise due to food we intake, the acid which reduce by food left on teeth which cause teeth problems. All cavity problems arise due to acid demineralization from food trapped on teeth. Best dentist in Ashok Vihar helps you by preventing your tooth decay problems by periodontal disease. A proper diagnosis and treatment of patience's oral health problems, by best dental specialists in Delhi.
Making patient's life's healthier is the main motto of Dr. Atul Kakkar – the best dentist in Delhi. Giving his services in Delhi including Ashok Vihar, Keshav Puram, Model Town and Shalimar Bagh & nearby areas. Dr. Kakkar is a registered and devoted dentist always eager to make his patience smile forever. His clinic is Multispeciality dental clinic in New Delhi, India.
Dr. Atul Kakkar and his team look forward to providing you with modern dental care in a warm and relaxing environment. We are Delhi's leading dental care provider having team of professional dentists. For any problem related to oral health, you can call us or book an appointment. We will be more than happy to serve you.
Our dental clinic in Ashok Vihar has a small, friendly atmosphere that will immediately put you at ease. Our friendly and professional team is always ready to help patients feel relaxed and comfortable. We strive to provide the highest standard of personalized dental care within your budget in an efficient way. We provide a wide range of clinical and cosmetic dental treatment within your budget. Visiting us, it is obvious that you will get best dental treatment and the solution provided to you will be long lasting.