Are you experiencing a dental emergency and looking for a dentist in Delhi? Call us and we will do our best to see you on the same day!
Dr. Atul Kakkar's dental clinic in Model Town, Delhi offers a full range of dental services to its patients. We are always open to accept new patients! You will find dentists and staff who value your time and appreciate your choice.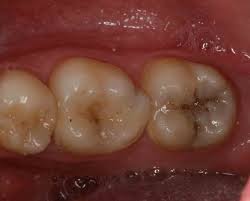 The clinic is a perfect place for patients looking for the best dentist in Delhi, providing a full range of general, cosmetic, surgical, and emergency dental procedures. Our services includes teeth whitening, dental veneers, dental implants, smile makeover, mercury free fillings, Invisalign, root canal therapy regular check-ups & cleanings, wisdom teeth extraction etc. Our treatment rooms are large, bright, comfortable, and equipped with advanced equipment's.
Dr. Atul Kakkar is passionate about dentistry and about improving the oral health of their patients. Check out our blogs for free tips and consultation. We are proud to offer the latest cosmetic techniques and the most advanced services for our Delhi and outside patients. We expertise in tooth replacement and restoration, teeth whitening, Invisalign, endodontic treatment etc.
Our mission is to:
Provide instant relief to patients
Treat each patient individually
Ensure our patients feel better when they leave our clinic
Establishing a treatment plan that is effective and comfortable for patients.
Deliver the finest care available in both general and cosmetic dentistry
We commit to the highest standard of care for our patients, and provide consultation with the best treatment option for each individual. Our team is dedicated to your health, well-being, and comfort and gladly will address the needs of all patients. Prior to any treatment, our team tries to find out your questions and answers them well.
So, your search for the dentist in Shalimar Bagh ends here! Take our treatment, follow it for couple of weeks and you will get the best results.